The Whale Run
has been

POSTPONED
The Whale Run will be held:

July 10, 2021
Over the past few days, we have been mon­i­tor­ing updates from Coun­ty, State, and Fed­er­al pub­lic safe­ty and health agen­cies regard­ing the Coro­n­avirus (COLVID-10) pan­dem­ic. Like you, we are very dis­ap­point­ed to have to move the race to next year, but we strong­ly feel it is the respon­si­ble thing to do.
All par­tic­i­pants who are cur­rent­ly reg­is­tered will be auto­mat­i­cal­ly trans­ferred to the new­ly sched­uled event. You do not need to do any­thing else.
Those of you who opt­ed to do a Vir­tu­al Run or request­ed a refund last year will have to reg­is­ter for this year's race.
We will, most like­ly, open reg­is­tra­tion in April. We will con­tin­ue to mon­i­tor the COVID-19 rules and reg­u­la­tions so that we can com­ply and offer a safe event.
We appre­ci­ate your sup­port and under­stand­ing dur­ing these dif­fi­cult times. Please know this is our club's major fundrais­er with the pro­ceeds con­tribut­ing to local high school schol­ar­ships and awards to female heads of house­holds to fur­ther their edu­ca­tion. Sorop­ti­mist Inter­na­tion­al of Fort Bragg sup­ports Project Sanc­tu­ary and many oth­er orga­ni­za­tions on the Men­do­ci­no Coast.
Sin­cere­ly,
The Whale Run Com­mit­tee
---
---
Noyo Headlands Coastal Trail



WHALE RUN RAFFLE see below
9am

—

10 M

ile Run,

10K

Run

&

5K

Run


8:30am

—1/​2 mile

Kiddie Race

•

9:05am

—5K

Fun Walk
---
RACE INFO ~~~ REGISTRATION ~~~ COURSE MAP
RAFFLE ~~~ LODGING ~~~ PHOTOGRAPHS ~~~ RESULTS
---
THE HISTORY OF THE WHALE RUN with pics
Click here for PHOTOS of the views along the FUN WALK & 5K/​10K RUNS
---
---
Whale Run Raffle ~ Details

TBA



$5/​1 ticket, $10/​3 tickets, $20/​7 tickets


Info:

Whale Run Email Contact

Tick­ets also avail­able at reg­is­tra­tion & race site
Deli­cious seafood din­ing with Noyo Har­bor out every win­dow.
~~~~~~~~~~~~~~~~~~~~~~~~~~~~~~~~~~~~
Roman­tic night for 2 in a beau­ti­ful room with ocean view
and a gourmet din­ner with wine. (over $300 val­ue)
~~~~~~~~~~~~~~~~~~~~~~~~~~~~~~~~~~~~
Stay in an Ocean View room at the North Cliff Hotel
over­look­ing the har­bor in Fort Bragg, CA
~~~~~~~~~~~~~~~~~~~~~~~~~~~~~~~~~~~~
Mendocino Coast Botanical Gardens Tickets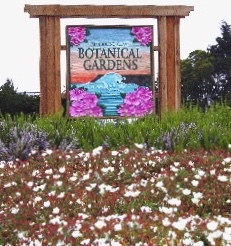 4 admis­sion tick­ets to the Men­do­ci­no Coast Botan­i­cal Gar­dens

~~~~~~~~~~~~~~~~~~~~~~~~~~~~~~~~~~~~
Giants Tick­ets
Donat­ed by Liz O'Hara and Steve Lane
~~~~~~~~~~~~~~~~~~~~~~~~~~~~~~~~~~~~
Giants Tickets
Donat­ed by Sorop­ti­mist Inter­na­tion­al of Fort Bragg

---
---
sifb sorop­ti­mists of fort bragg WHALE RUN Whale Run & Walk whale run by SIFB